In its wake, the Japan 8.9 Richter scale devastating earthquake and the huge tsunami that was produced by it left inimaginable damage. Homes simply stripped apart, farm areas swept away by the water, airports raised, nuclear power plants dangerously shaken and a concerning death toll made the world tremble and reinforced the idea that nature is the master of this fine planet. Below you can watch a set of satellite images presenting different up-view landscapes, be it farm land or an urban zone, as interesting as they are frighting.

Central Ishinomaki in 2003 and after. (c) Google
To help illustrate the damaging power of the quake and the ensuing tsunami, Google has compiled a collection of high-resolution before-and-after satellite images that depict the areas affected most by the devastation, a few of which you can find in this article, rest of which lye here.
"We're working to provide this data directly to response organizations on the ground to aid their efforts," Ryan Falor, Google Crisis Response team, said in a Google Lat Long Blog post. "We hope this new updated satellite imagery is valuable for them as well as everyone else following this situation to help illustrate the extent of the damage."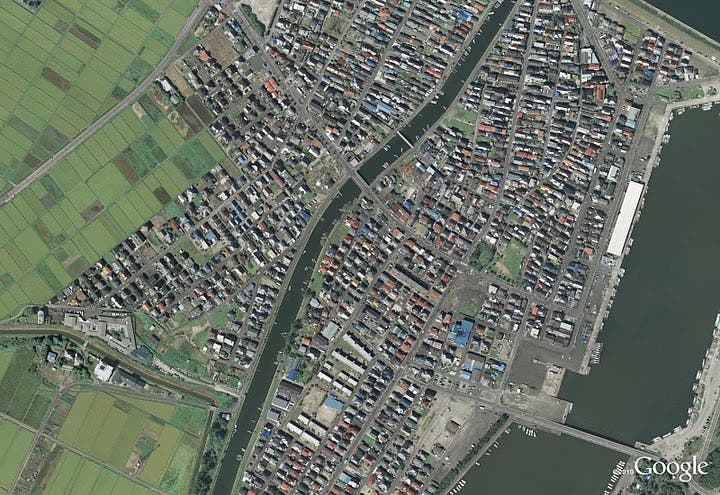 Yuriage in Natori in 2008 and after. (c) Google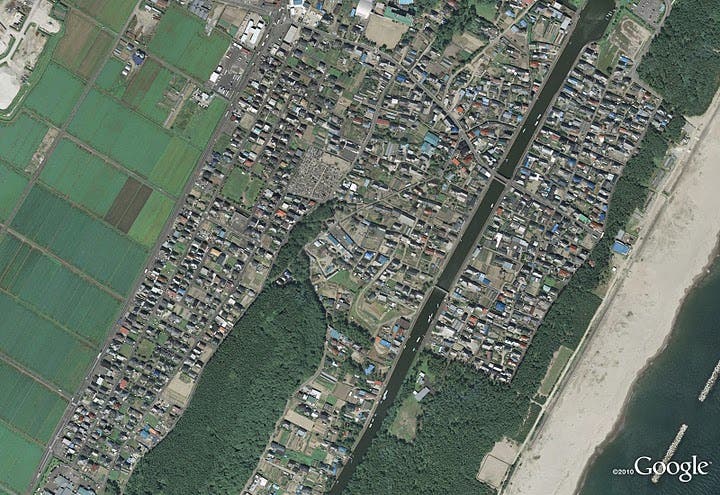 Arahama in Sendai in 2008 and today. (c) Google

Ueda in Iwaki, Samegawa 2005 and now. (c) Google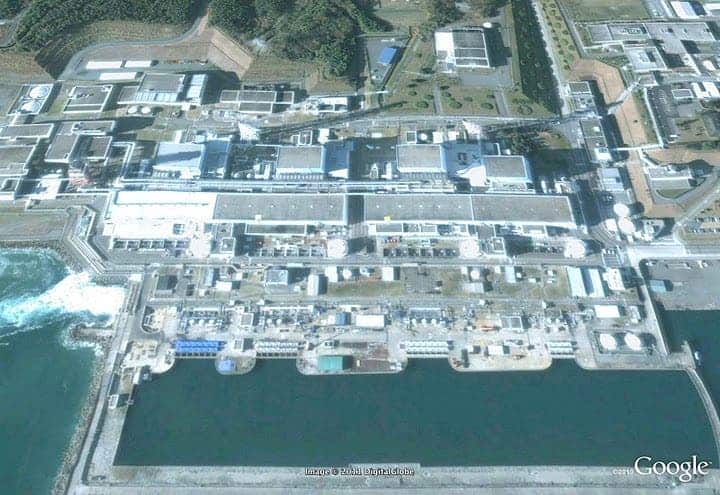 Fukushima nuclear plant in 2004 and now. (c) Google

ndustrial site just south of Fukushima I power plant in 2004 and now. (c) Google

Sendai airport in 2003 and now. (c) Google
For an interactive similar video check out NYTimes recent feature on the subject where you can find similarly edifying before/after examples that transition through the help of a slide. Definitely worth checking out.